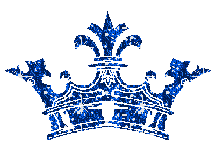 Went to the Doc last Thurs. (The 18th) When the nurse took off the bandaging, she didn't think it looked all that great. That 2nd & 3rd toe (the troublemakers) were really swollen and deep red. However...with my foot up in the air sone of that redness subsided, so that was a relief. The 3rd toe, the one they took the pin out of early is crooked. He taped it, showed me how to tape it & taped the 1st 2 toes together. Told me I can walk without the crutches or can as long as it's not swelling or bothering me. I am using the cane most of the time.
Life seems to passing us by as usual. Things to be done everyday. I have been pretty useless up to this point but think I am finally on the mend. Rich, Tom & the girls have something up everyday.
Father's Day was nice. All the kids were here. If I had known they were all going to be here at the same time, we could've cooked out something. Robin & AJ said they would "probably be by" and Chad & Malizza & Hailey just came over. Ashley is still in WA. The girls really miss her. I had a card made for Tommy with a photo of his 3 daughters on the front & on the inside a photo of some of my tulips he'd taken then on the back of the card a small photo of him with Kenzie & Shelby. I also had a tall coffee mug made, with a close up Kenzie's & Shelby's faces tiled all over it. Very neat.I think he liked them. Chad & Tom mowed and did yard work. I must brag that my yard is looking better every day. It's a miracle what a working sprinkler system (thanks to Hubby, AJ, & Tommy & our nephew, Andy), some good rains, and $$$ in fertilizers & insecticides and weed killers will do. The front is patchy under the Oak tree but looks SO much better because Tom got some fescue to grow under it. It's slow spreading.
We are going to have to get a new roof from the hail we had a few weeks ago. Rich has this thing about metal roofs. He thinks they look cool. A lot more people are getting them. I think we will have to look into that before I'd do it. I just wonder how THEY hold up under hail like we had. I can see, like siding, the advatages of it. I really think that the siding we had put on has helped. Our electricity bill has been lower than usual for this time of year. So far. (Fingers crossed).
Nothing exciting to report, so I will keep this short & sweet. Hope all is well with you and yours and not too hot or stormy where you are.
Thank you all for all of you who have hung in with me. I appreciate all your prayers & well wishes. I know I'm here thanks to you guys.