I have to write about These Dreams. I am a vivid dreamer. If I were only a writer I could write volumes of short stories because none of them are really related. Or ARE they? I think they prove my insanity.LOL Only an insane person could dream up such wild things. Or maybe they are a release for me to KEEP my sanity. I've always walked the razor's edge. A psychology teacher told me once, if you think you're insane you're not for the insane do NOT know they are. I don't know about that. Of course that was what seems like a hundred years ago. There has been hundred of advances in the advance of the diaganosis & treatment of mental illnesses.


I've always had a vivid imagination. I had to. I had to escape the 2a.m. nightmares of my Dad coming home drunk. If I successfully feigned sleep I could escape the belt for some real or imagined transgression. My dreams a child were not bad ones. Just "flights of fancy." I think they were my escape from the nightmares I endured during the day. Besides my Dad I had to deal with the brother from Hilarity Hell. He lived to torture me. Thought it was all in good fun. Nothing like waking up at 11 or 12 o'clock at night with your brother's hands squeezing around your neck with just enough pressure to feel it. And acting like he's gone crazy enough to kill you. He did THAT one more than once even though I knew it was an "act" how was I to know if he'd really snapped? I don't know how many times I had to become hysterical before he would laugh & let me go. Other of his many "gags" were taking one of my dad's souvenir WWII bayonettes sheathed sometimes, sometimes not & awake me pretending he'd been stabbed with the bayonette run through his shirt and blood or paint running from the wound. I was about 10 or 12 yrs old. It's easy to terrorize a deeply sleeping child when you awaken them suddenly acting a crazed fool. Did my brother get punished? Not really. No one ever saw what he did to me. For years I panicked if anyone touched my neck or woke me suddenly. Still my dreams were not bad ones.



It is only in the middle of my life when the bad and weird and absolutely crazy dreams began. I don't know when exactly that they changed. They just did. From happy field of wildflowers, to fires and floods, murder and monsters. Blood and rape, frenzy and terror. Being chased. Running. A lot of running. The insanity. The absolute way they make no sense at all. I have given up trying to analyze them. I used to try to write them down, but they are always so long (or so it seems) & SO detailed. One person would be a star in the dream & change into someone else. I would awake, go back to sleep & the dream picks back up where it left off. Or have the same dream every night with a chapter added to it. It just amazes me. Sometime, i know what influenced a certain dream. I watched the movie Beowulf the other night and of course that night I dreamed of monsters like Grendel. Those dreams seems to make sense. A few nights ago I dreamed of finding a magic water. My DH, myself & a 3rd party invented a new soda. This water renewed itself so we could make endless amounts of this "new soda." Trouble was, besides this very flavorful, addicting soda, it did amazing things to people. Different things. Explicit things, graphic things, incredible things, terrible things. It could only be sold in very small amounts or the effects would be dramatically better-or worse. Before the dream was over all kinds of hell had broken loose. I could go on & on with more boring but chaotic dreams. I just wish someone could crawl in my head & make sense of some of the shit. Anyway...I'm off to dream again.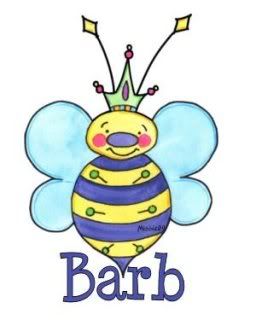 Thank you Missie (chat2missie) for the wonderful Bee siggy tags. She is the best!
These DreamsHeart
Spare a little candle
Save some light for me
Figures up ahead
Moving in the trees
White skin in linen
Perfume on my wrist
And the full moon that hangs over these dreams in the mist
[[[[[[[[note that this paragraph was not in the version that I liked the most]]]]]]]]
Darkness on the edgeShadows where I stand
I search for the time On a watch with no hands
I want to see you clearly
Come closer than this
But all I remember are the dreams in the mist
These dreams go on when I close my eyes
Every second of the night I live another life
These dreams that sleep when it's cold outside
Every moment I'm awake the further I'm away
Is it cloak 'n dagger
Could it be spring or fall
I walk without a cutThrough a stained glass wall
Weaker in my eyesight
The candle in my grip
And words that have no form
Are falling from my lips
These dreams go on when I close my eyes
Every second of the night I live another life
These dreams that sleep when it's cold outside
Every moment I'm awake the further I'm away
There's something out there
I can't resist
I need to hide away from the pain
There's something out there
I can't resist
The sweetest song is silence
That I've ever heard
Funny how your feet
In dreams never touch the earth
In a wood full of princes
Freedom is a kiss
But the prince hides his face
From dreams in the mist
These dreams go on when I close my eyes
Every second of the night I live another life
These dreams that sleep when it's cold outside
Every moment I'm awake the further I'm away
These dreams go on when I close my eyes
Every second of the night I live another life
These dreams that sleep when it's cold outside
Every moment I'm awake the further I'm away